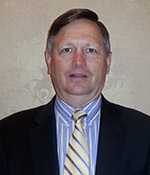 CAPTAIN Gerald Bowe, USCG (retired)
1968-2004: 35+ years active duty with a combination of both Operational and Technical experience applied to various USCG missions (includes 3 commands). Attained the senior position of Chief, Office of Electronic Systems for the USCG (Electronics/Comms Engineer).
2004-2009: USCG Maritime Domain Awareness (MDA) Program Regional Science Advisor. Researched and operationalized various technologies and concepts in direct support of various MDA efforts.
2009-2022: Transitioned to the new Dept of Homeland Security Science and Technology Directorate Borders and Maritime Security Program under HSARPA. This effort encompassed a plethora of technologies across the spectrum to advance the MDA and Border Security efforts. One of the latest efforts included exploiting Space Based Capabilities (SAR, EO, RF Detection, etc). The primary focus was the Maritime Domain. Served as the field operations liaison for researching and evaluating, deploying, testing a broad spectrum of technologies and concepts across all DHS components, DoD, and other government agencies. One overarching effort was an unclassified information sharing backbone concept now identified as the Integrated Maritime Domain Enterprise. This 10-year grass roots effort recently culminated in a transition to a DHS wide Acquisition effort with the USCG and CBP as primary sponsors. This will eventually be an all-domain enterprise capability.