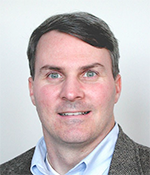 Christopher M. Hickey

Principal
Hickey Maritime Intelligence Consulting
With over 30 years of experience in all-source intelligence collection & analysis operations, maritime domain awareness, information/intelligence sharing, state & local intelligence fusion center operations, counter/anti-terrorism analysis, and open source intelligence, Hickey is regarded as a leader in the fields of maritime and open source intelligence. His intelligence career encompasses 30+ years in the U.S. Navy and the national intelligence community in operational and key positions pertaining to counter terrorism, maritime and homeland security.
Hickey, formerly the Liaison to the National Intelligence Council for the Director of National Intelligence's National Maritime Intelligence-Integration Office, has working in the national intelligence community since 1992, where he was the first civilian intelligence professional to work for all three military maritime agencies in their strategic intelligence centers (USN, USMC, USCG). A former Navy surface warfare officer, he caught the "intel bug" as the Combat Information Center Officer onboard the USS Manitowoc (LST-1180) in the late 1980s.
His first post active duty intelligence position was as a plank-owner of the Office of Naval Intelligence's SABER Division, providing threat intelligence to the Navy's surface community in 1993. Duty with the Marine Corp Intelligence Activity's Expeditionary Warfare Support Division followed, as Hickey became the Intelligence Community's subject matter expert on the littoral environment and integrated beach/anti landing defenses. Moving to the Coast Guard's Intelligence Coordination Center in 1997, Hickey was the Coast Guard's senior terrorism analyst and created Coastwatch, the Coast Guard Intelligence Program's indications and warning intelligence program for its maritime homeland security efforts.
Sandwiched around a two-year active duty period post 9/11 with the Office of Naval Intelligence, Hickey worked for iJET International, a leader in open source intelligence and travel security, as Director of Watch Operations. While mobilized, Hickey was the Deputy Chief of the Office of Naval Intelligence's Maritime Target Development Division, which was dedicated to identifying, tracking and disrupting commercial shipping networks associated with international terrorism.
From 2004-2010, Hickey specialized in supporting homeland security programs at the national, state and local level while working with CENTRA Technology, Inc. He was the senior analyst assisting in the development of the Boston Regional Intelligence Center and the Mass Bay Transit Authority's Intelligence Unit. He also developed and delivered DHS' Open Source Intelligence Practitioner Course to state and local intelligence fusion centers and DHS agencies nationwide.
Currently, Hickey is the Senior Maritime Domain Awareness Advisor for the Naval Research Lab's Maritime Domain Awareness Program Office, where he is leading efforts to bring AI/ML into new MDA systems and technology as well as creating the largest network of land-based radars in the United States.
A graduate of the US Naval Academy, Naval War College, University of Maryland's School of Public Affairs, and the Harvard Bok Center for Teaching, Hickey lives in Virginia with his family.
Specialties:
Intelligence Collection Management & Analysis
Maritime Domain Awareness
State & Local Intelligence Fusion Centers
Information/Intelligence Sharing
Civil Maritime Issues
Maritime Intelligence
Intelligence Management & Analysis Training
Maritime Terrorism & Piracy
Risk & Threat & Vulnerability Assessments
Open Source Intelligence Analysis & Training