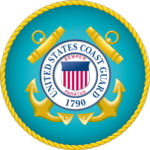 Jeffrey L. Radgowski, PE
Deputy Assistant Commandant for Intelligence
U.S. Coast Guard
---
Mr. Radgowski assumed the duties as the Coast Guard's Deputy Assistant Commandant for Intelligence in January 2022.
In this capacity, he provides executive direction, leadership, and management to the Coast Guard (CG) Intelligence Enterprise.
Previously Mr. Radgowski served over 30 years as an officer in the CG. From 2018-21 he was the first CG Attaché (COGATT) to Russia From 2016-17, he was the Deputy of the J9 Interagency Partnership Directorate and Director of the Joint Interagency Counter Trafficking Center at European Command. Mr. Radgowski served separately as Deputy & Commander, CG Cryptologic Group, NSA Director's Fellow and the Deputy National Cryptologic Representative (Senior Military) in Afghanistan. He was also the: CG's first Acting Senior Defense Official / Defense Attaché and COGATT to Venezuela and the Eastern Caribbean (10 countries), first Intelligence & Operations Liaison Officer to DHS' Domestic Nuclear Detection Office (DNDO), and COGATT Dominican Republic.
His prior engineering assignments include Assistant Facilities Engineer, Training Center Petaluma; Ocean Engineer and Lead Planner, Civil Engineering Unit Oakland; Ship Superintendent, Coast Guard Yard; and Damage Control Assistant aboard USCGC ACTIVE.
Mr. Radgowski earned his Bachelor's Degree in Naval Architecture and Marine Engineering from the U. S. Coast Guard Academy. Additional advanced education include an: M.S. in Ocean Engineering from the University of New Hampshire, an MBA from California State University Hayward, an M.A. in International Relations and Homeland Security from Salve Regina University, and an M.S. in Strategic Intelligence from the National Intelligence University. He completed MIT's National Security and Foreign Policy Seminar XXI, and holds a Professional License in Mechanical Engineering for the State of California.
Personal recognition includes nomination as the Coast Guard Engineer of the Year, Runner Up for the LT Root Intelligence Award and for the ADM Billard Intelligence Leadership Award. He received the President of the Dominican Republic's Distinguished Service Medal, the DNDO Director's Special Achievement Award, and the Director of the FBI's Outstanding Service Recognition.
Originally from Portland, ME, he and his wife, Jehan, have a son – Leon, and two daughters – L. C. and Katya.