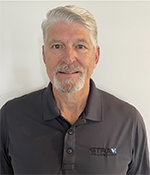 Paul A. Tatro

Chief Revenue Officer
STRAX Intelligence Group, Inc.
Paul began his career in Public Safety in 2004 where he helped Police, Fire, and EMS agencies with their phone, CAD, Map, Mobile, RMS, and JMS solutions. He has executive management experience in public safety, international distribution/operations, sales, sales support, training, and professional seminars with extensive experience in public safety, retail, banking, system software, Blockchain, and telecom verticals, deploying enterprise software, treasury management, video conferencing, and offender management solutions.
Paul has been a member of multiple start-up teams with two of the start-ups publicly traded on Nasdaq and has developed sales and support operations in 52 countries. Paul has degrees in Business Administration, Accounting, and Data Processing. Prior to joining STRAX Intelligence Group, Paul was Senior Vice President of Strategic Partnerships for SOMA Global.
Paul is also the author of "Blockchain Unchained: The Illustrated Guide to Understanding Blockchain.". See Paul's full work history at his LinkedIn Profile.