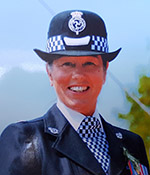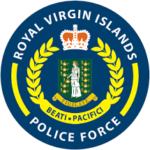 Pam Trevillion

Assistant Commissioner
Royal Virgin Islands Police Force
I was appointed as Assistant Commissioner of Police for the Royal Virgin Islands Police Force in November 2022.
I have over 34 years in policing with a broad policing background in a variety of forces. Prior to my current role, I had worked in a number of jurisdictions including the UK (Metropolitan Police and Dorset Police), the Crown Dependency of the Isle of Man and the British Overseas Territories of St Helena and most recently the Falkland Islands.
During my career I worked primarily in CID and until transferring to the Isle of Man where I was responsible for all operational policing and force performance. My most recent role was as the Director of Emergency Services and Island Security for the Falkland Islands responsible for policing, the fire and rescue service, customs and immigration, the Maritime Authority, the Prison and Probation service and the Falkland Islands Defence Force. During my time in the Falkland Islands I also coordinated the national Covid-19 response for which I was awarded an MBE.